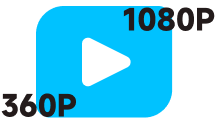 Multiple Quality Options Available
We currently offer 1080p Full HD, 720p HD, and 360p SD for optimal playback on mobile devices. When downloading MP3s – high-quality 320 kbps and lower-quality 96 kbps formats are both available.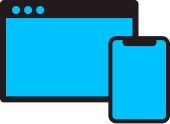 Universal Compatibility
With MP4saver, you can download and save files on any device, including PCs, tablets, phones, and more. No matter when you might need to download videos from YouTube, our tool is always ready to go.

Free & Easy-to-use
As a web-based tool, our YouTube video download converter is free and easy to use, and it requires no additional software. Compared with other tools that require an app download, this one brings you much closer to enjoying flawlessly downloaded YouTube videos.

Unlimited YouTube Video Download
Without subscribing to YouTube Premium or anything else, you may download YouTube Shorts, playlists, or other videos to your device in any quantity, format, and quality you want.